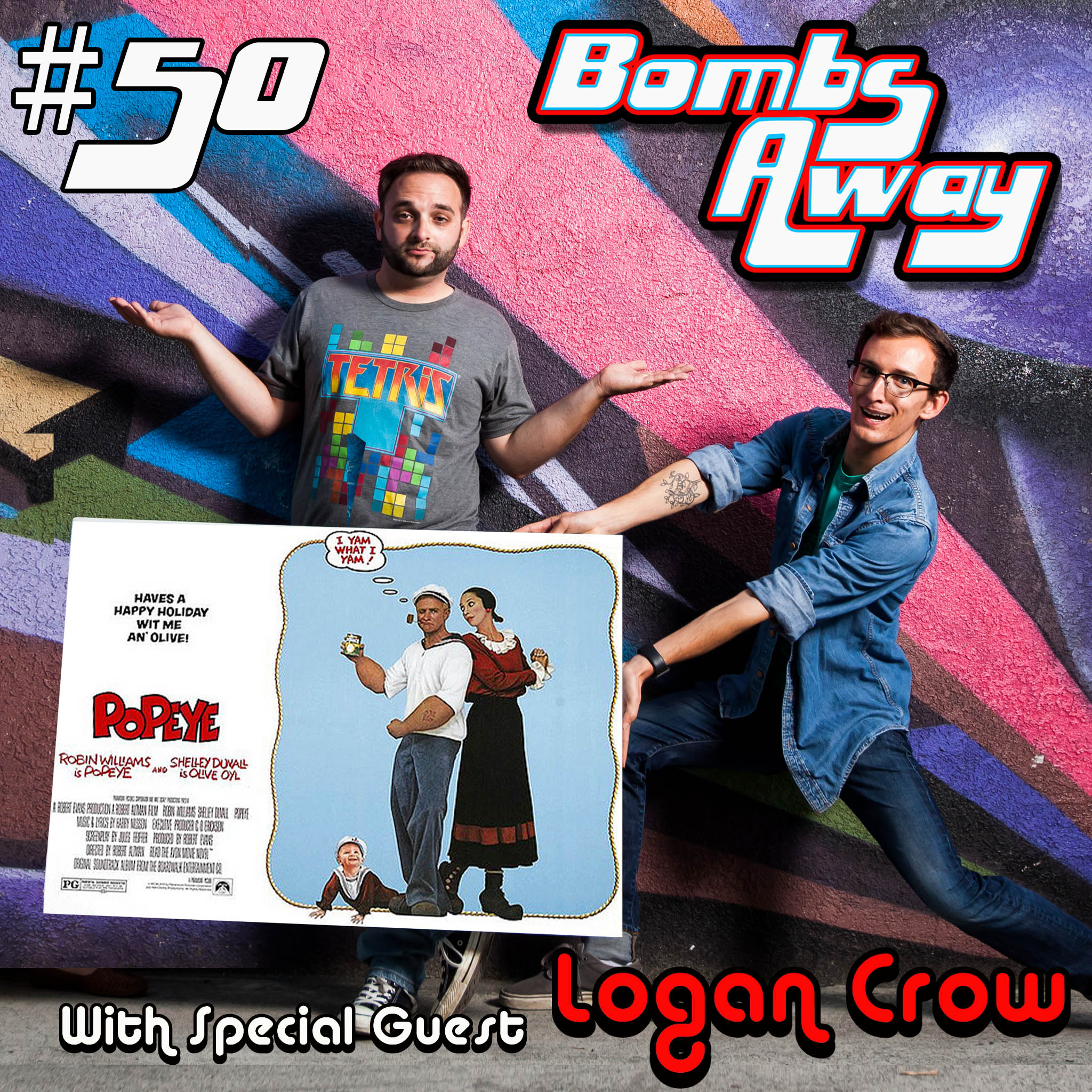 Celebrating the 50th Episode of the show Jonathan and Jarrett welcome the Owner and Executive Director of The Frida Cinema, Logan Crow. This week our guest has picked one the most insane and surreal films of Robin William's career: Popeye (1980) directed by Robert Altman and starring Robin Williams, Shelley Duvall, and Ray Walston. Just WHO is this film for? Why are the songs so repetitive and the coreography almost non-existant? How is there a Popeye film out there where Popeye doesn't like spinach? Does the town of Sweethaven actually exist? (Hint it does! Check it out on our Instagram!)
 Find out the answer to these questions and so much more on this weeks episode.  
This episode is brought to you by our home at The Frida Cinema. For showtimes, events and donations please visit www.thefridacinema.org
Visit us online at www.facebook.com/bombsawayshow to discuss this episode, make a comment or correction on something we missed or messed or a movie suggestion. 
For all things Bombs Away visit us at www.bombsawayshow.com