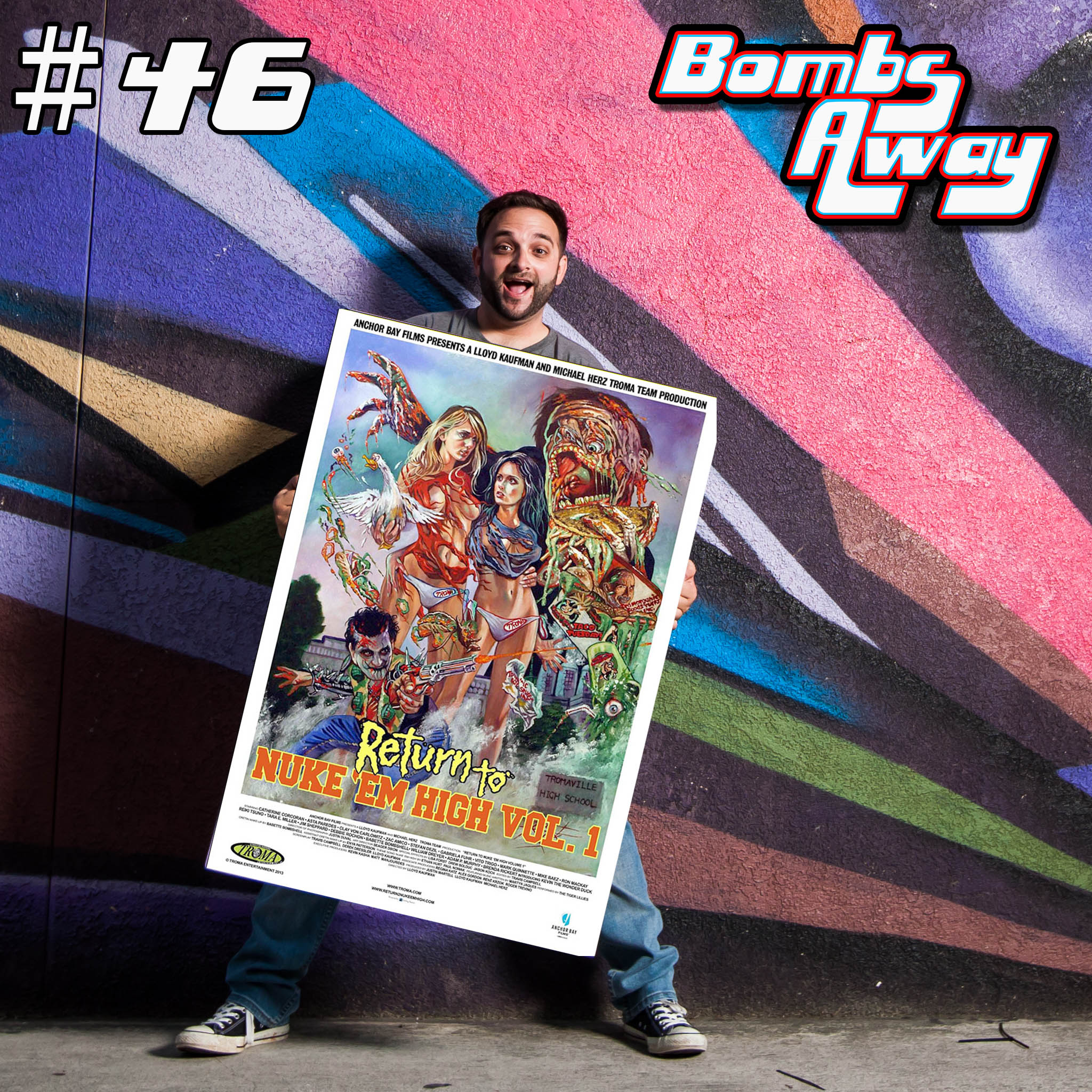 The Spill-ogy of Troma Entertainment's Class of Nuke 'Em High Series continues with Return to Nuke 'Em High Volume 1 (2013) directed by Lloyd Kaufman and starring Asta Paredes, Catherine Corcoran, and Vito Trigo. How many different pairs of breast can one movie have? Can eating toxic waste tacos turn even the most tone deaf person into a harmonizing swooner of music? Was that end sequence of dream or was it reality? Prepare for these questions to be answered and more for the 2nd of a three epsiode Troma Trillogy this week. Also Available is Episode 45 - Class of Nuke 'Em High (1986) and coming tomorrow Episode 47 -  Return to Return to Nuke 'Em High aka Volume 2 with Director and President of Troma Entertainment Mr. Lloyd Kaufman himself!  
This episode is brought to you by our home at The Frida Cinema. For showtimes, events and donations please visit www.thefridacinema.org
Visit us online at www.facebook.com/bombsawayshow to discuss this episode, make a comment or correction on something we missed or messed or a movie suggestion.