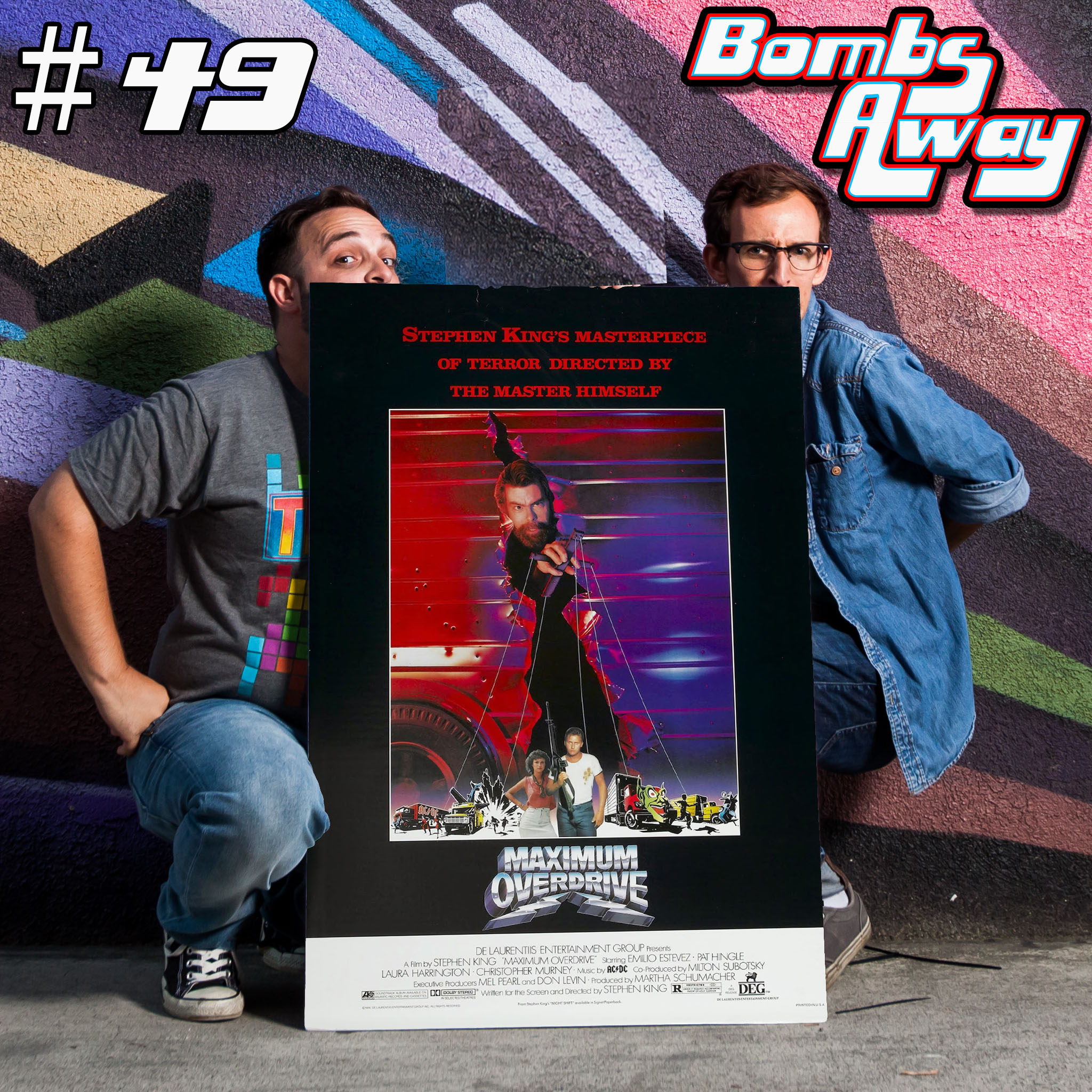 Machines take over the world and Jonathan and Jarrett call MAXIMUM bullshit with today's movie Maximum Overdrive (1986) writen and directed by Stephen King, and starring  Emilio Estevez,  Pat Hingle, and  Yeardley Smith. What are the rules to what comes to life, is it electrical, mechanical or just plain whatever the scene wants? How much coke is too much coke? (And we're not talking about the killer soda machine) What caused the disaster? The commet Rhea-M, a UFO, the Russians, or Steven King himself? Find out the answer to these questions and so much more on this weeks episode.  
This episode is brought to you by our home at The Frida Cinema. For showtimes, events and donations please visit www.thefridacinema.org
Visit us online at www.facebook.com/bombsawayshow to discuss this episode, make a comment or correction on something we missed or messed or a movie suggestion. 
For all things Bombs Away visit us at www.bombsawayshow.com