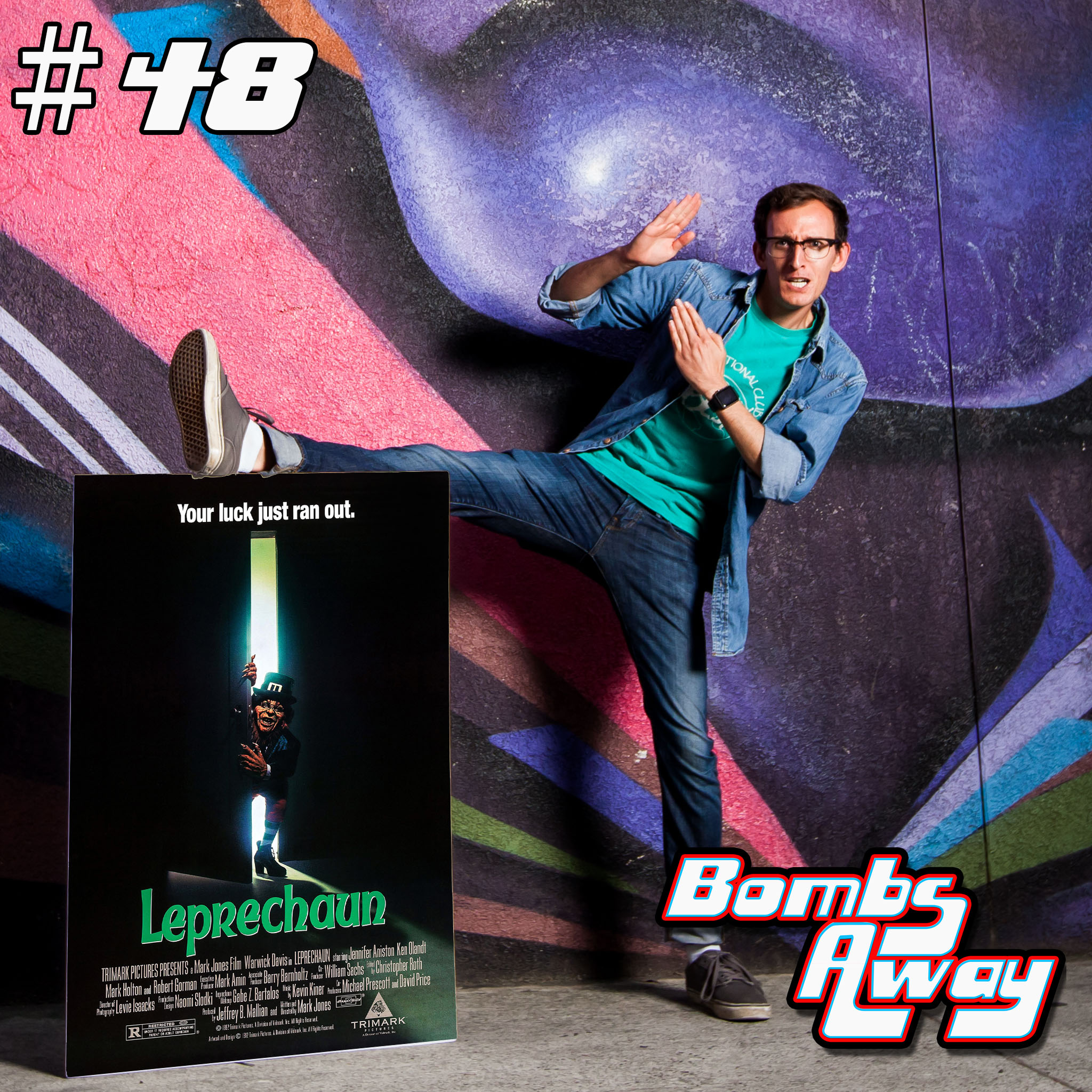 This is your lucky day while it's Jarett and Jonathan's unlucky day as they take on the irish legend turned horror icon Leprechaun (1993).  The movie stars  Warwick Davis,  Jennifer Aniston, and  Ken Olandt. How many additional powers does a leprechaun posses that we're not aware of? How much business can a company get with a name such as 3 Guys That Paint? Just exactly what was the story behind the infamous Lucky Charms line? Find out the answer to these questions and so much more on this weeks episode.  
This episode is brought to you by our home at The Frida Cinema. For showtimes, events and donations please visit www.thefridacinema.org
Visit us online at www.facebook.com/bombsawayshow to discuss this episode, make a comment or correction on something we missed or messed or a movie suggestion. 
For all things Bombs Away visit us at www.bombsawayshow.com