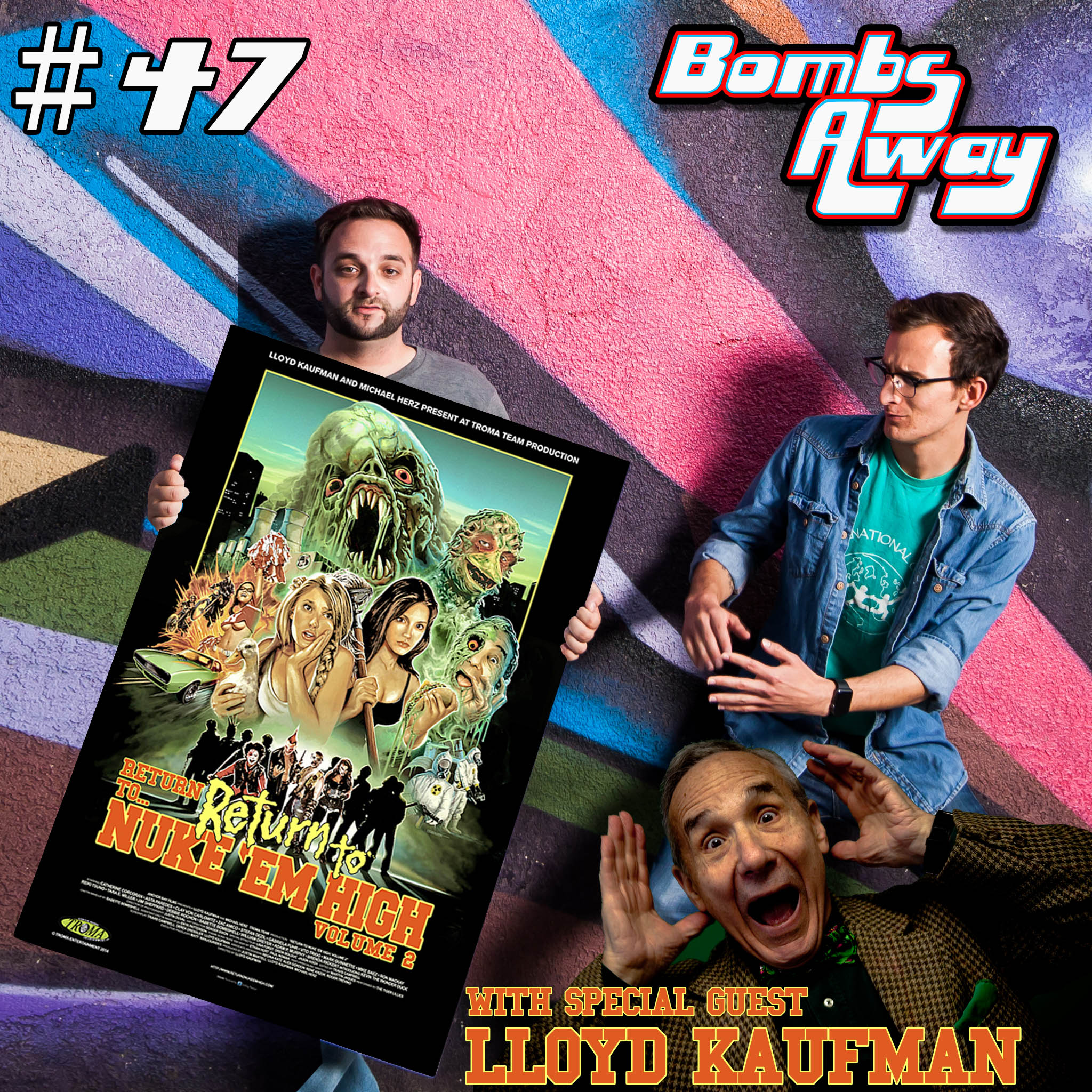 The Spill-ogy of Troma Entertainment's Class of Nuke 'Em High Series concludes, but not in anyway we saw coming. As we sit down with Director and President of Troma Entertainment Lloyd Kaufman, we try to dish the dirt on his newest film Return to Return to Nuke 'Em High Aka Vol. 2 (2017) starring Asta Paredes, Catherine Corcoran, and Vito Trigo. What wound up happening instead became an absolitely wonderful TROMATIC experience as Lloyd does what he does best, put on one hell of a show and directed Jonathan and Jarrett into a completely unique interview that is just as entertaining, full of fun and laughs, and independantly off the rails and reels as Troma's 40 years of history! No Volume 2 Spoilers Allowed so This is NOT your normal Bombs show, and we couldn't be happier for the way it turned out. We hope you all enjoy this truly special look into the life and career of the man who has touched so many in the movie business and independent creators alike, (and not in the Weinstein way)!
This episode is brought to you by our home at The Frida Cinema. For showtimes, events and donations please visit www.thefridacinema.org
Visit us online at www.facebook.com/bombsawayshow to discuss this episode, make a comment or correction on something we missed or messed or a movie suggestion.