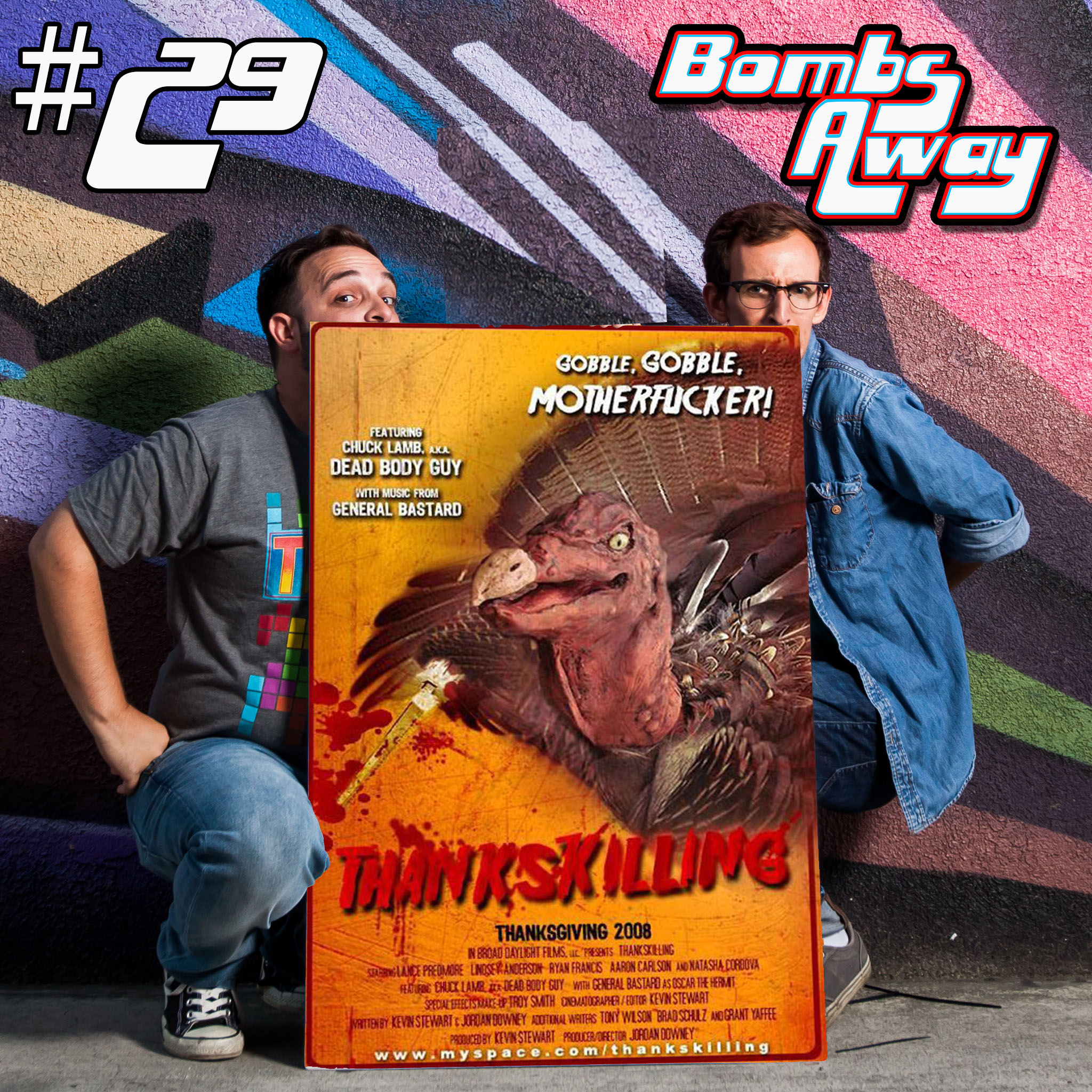 Gobble Gobble MotherFU%#@R !!! It's our Thanksgiving episode and we went all out with special guest Robert Corey Casler as he picks the 2009 indie horror/comedy featuring a talking killer turkey, THANKSKILLING.  We're STUFFED full of questions on this one. Do they make extra small gravy flavored condoms? How does no one acknowledge the turkey in disguise? How did this get made on only $3,000? So many questions and way more to answer on this week! Listen now!
This episode is brought to you by our home at The Frida Cinema. For showtimes, events and donations please visit www.thefridacinema.org
Visit us online at www.facebook.com/bombsawayshow to discuss this episode, make a comment or correction on something we missed or messed or a movie suggestion. 
For all things, Bombs Away visit us at www.bombsawayshow.com