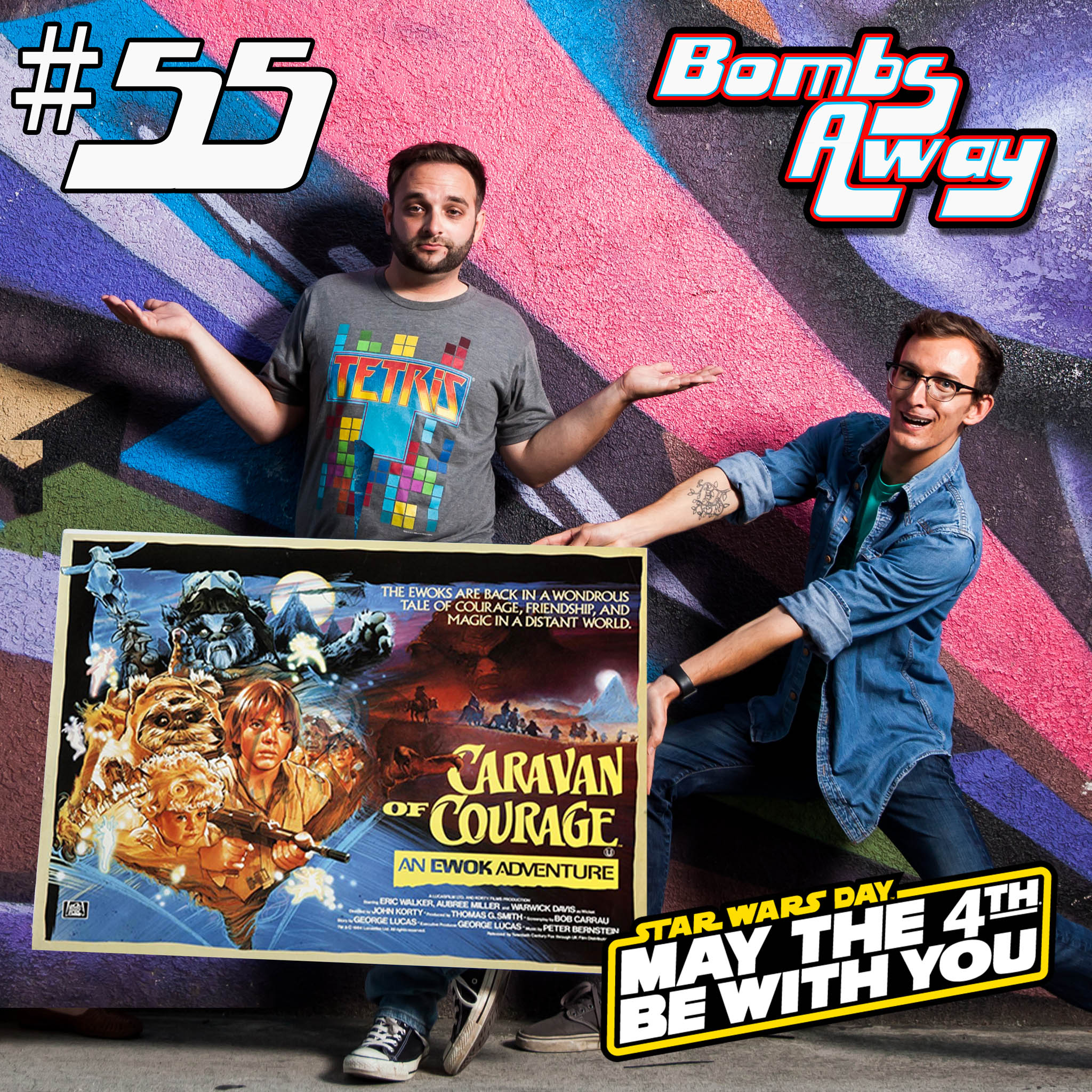 May starts of with a bang, or maybe it's before Death Star 2's bang, we're not sure. We're celebrating May the 4th Star Wars Day with the first Made for TV Star Wars sequel to the original trilogy Caravan of Courage: The Ewok Adventure (1984) directed by John Korty and starring Eric Walker, Warwick Davis, and Aubree Miller. George Lucas wrote this. What was he thinking? Is this worse than Jar Jar Binks? How does this story fit in to the original trilogy timeline? All these questions and more are answered this week!
This episode is brought to you by our home at The Frida Cinema. For showtimes, events and donations please visit www.thefridacinema.org
Visit us online at www.facebook.com/bombsawayshow to discuss this episode, make a comment or correction on something we missed or messed or a movie suggestion. 
For all things Bombs Away visit us at www.bombsawayshow.com