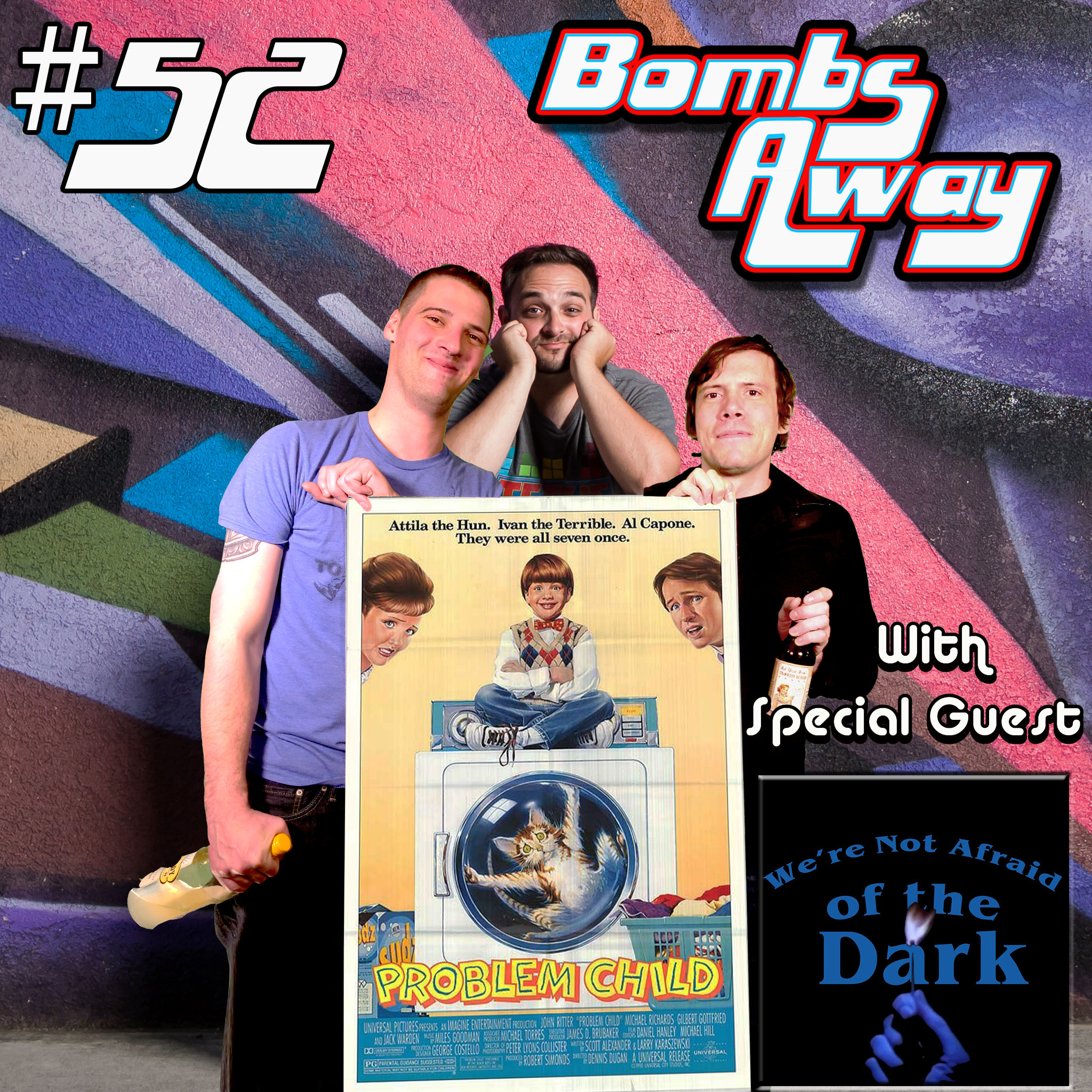 Jonathan welcomes old friends Adam and Ben Durham from We're Not Afraid of the Dark Podcast to take on   Problem Child (1990) directed by Dennis Dugan and starring John Ritter, Jack Warden, and Michael Oliver. Just how irritating can one child be in under 90 minutes?Just how many times can you return an orphan before the convent puts him to sleep? How is there this many racist insensitive jokes in a kid's movie? All these questions and more are answered this week!
We're Not Afraid of the Dark can be found directly in iTunes HERE. As well as Stitcher, Spreaker and Youtube! Subscribe now! Jonathan's episode's air April 10th and 17th! Episode titles: "The Tale of the Magician's Assistant or The Tale of Sexual Innuendos" and "The Tale of Old Man Corcoran"
Follow them on Instagram and facebook @Werenotafraidofthedark
This episode is brought to you by our home at The Frida Cinema. For showtimes, events and donations please visit www.thefridacinema.org
Visit us online at www.facebook.com/bombsawayshow to discuss this episode, make a comment or correction on something we missed or messed or a movie suggestion. 
For all things Bombs Away visit us at www.bombsawayshow.com