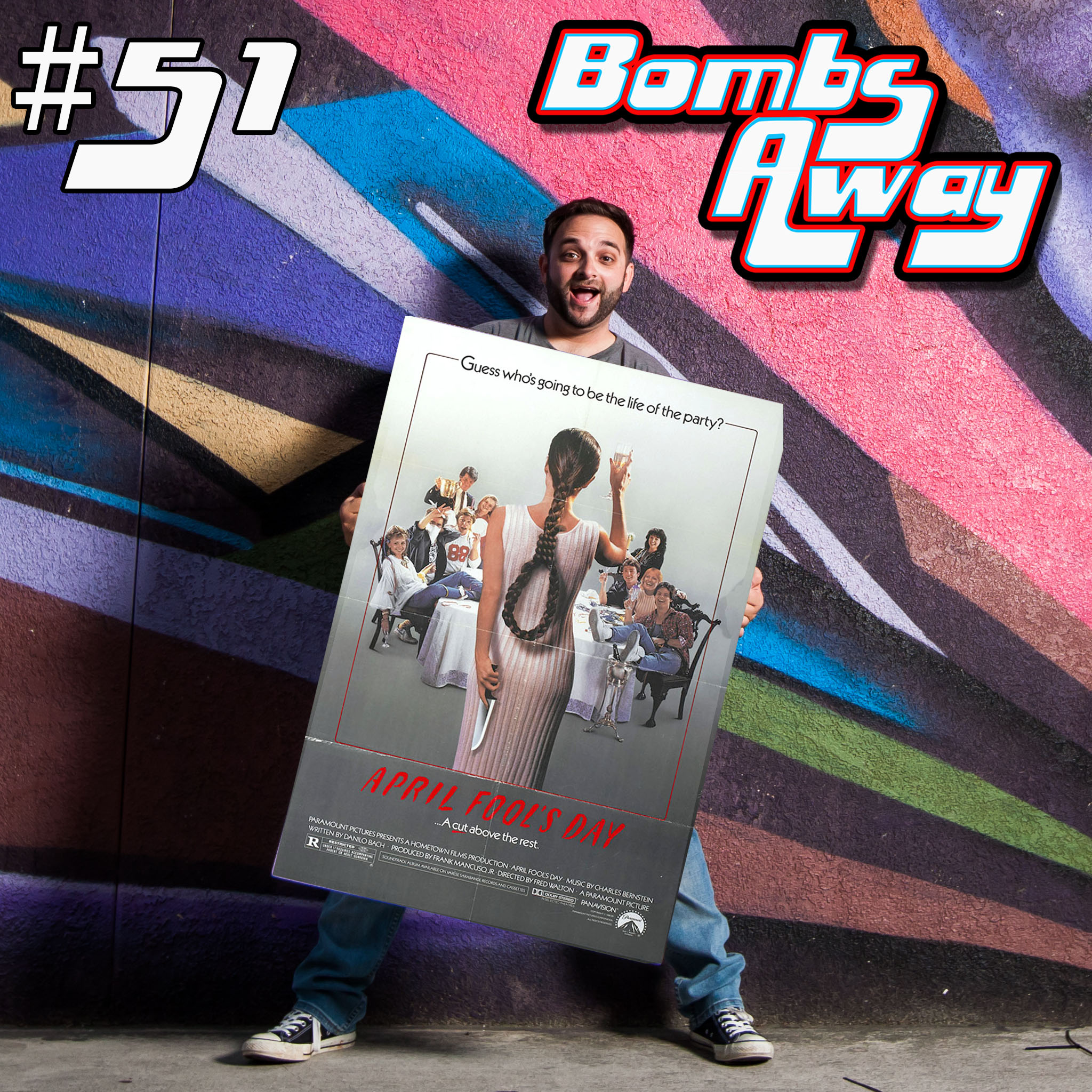 Jonathan and Jarrett celebrate April Food's Day with HorrorBuzz's presentation at the Frida Cinema of the horror slasher  April Fool's Day (1986) directed by Fred Walton and starring  Deborah Foreman, Amy Steel, and Thomas F. Wilson. Why are the first night's pranks even considered pranks? Was April Fool's a bigger deal back in the 80's? WHat exactly is the game of Stretch? All these questions and more are answered this week!
 This episode is brought to you by our home at The Frida Cinema. For showtimes, events and donations please visit www.thefridacinema.org
Visit us online at www.facebook.com/bombsawayshow to discuss this episode, make a comment or correction on something we missed or messed or a movie suggestion. 
For all things Bombs Away visit us at www.bombsawayshow.com