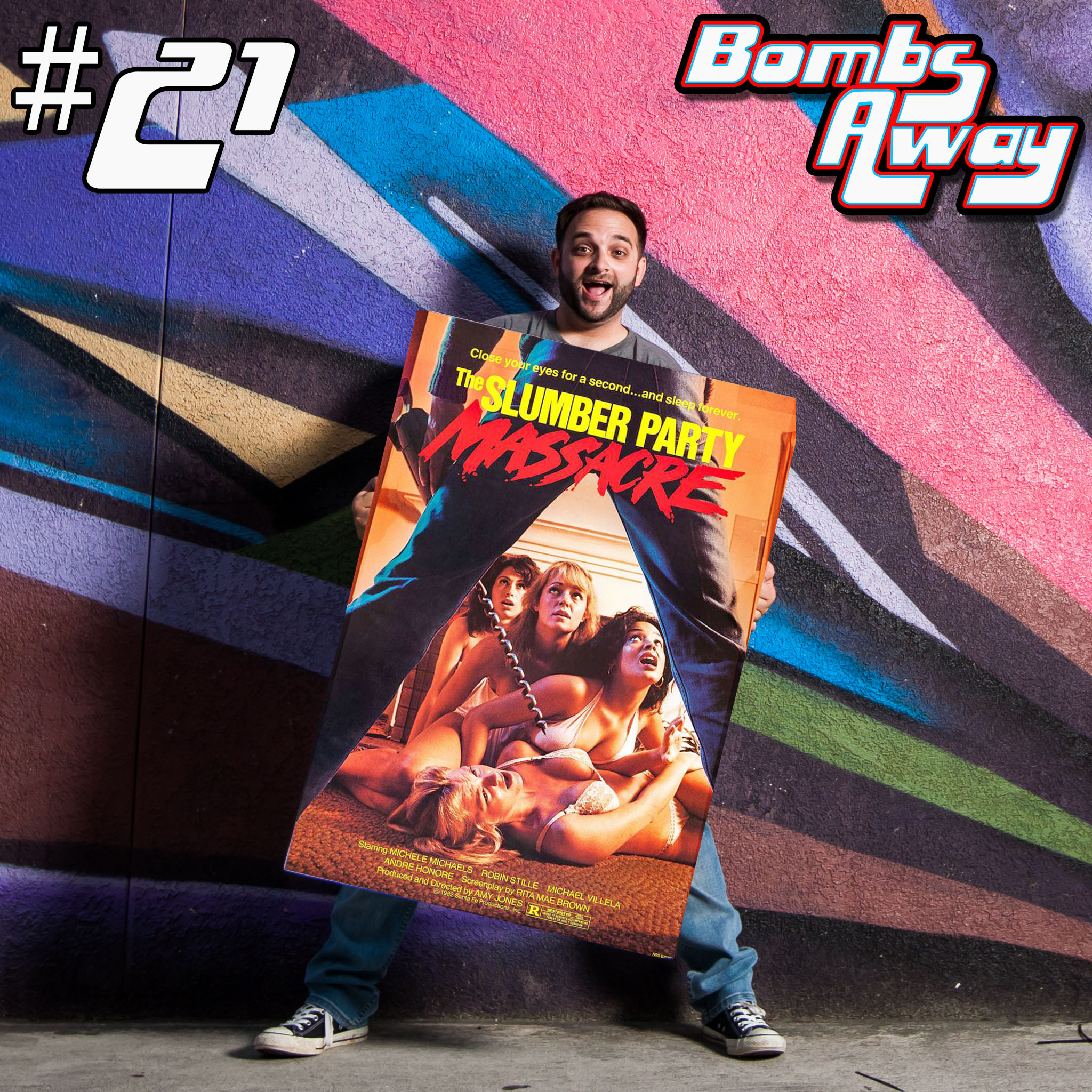 Jonathan and Jarrett are joined by guest Abbie Bauer to take on the first episode in a Triple Feature Massacre special, 1982's classic Slasher Horror/Comedy The Slumber Party Massacre! Is the Driller Killer a murderer or just a hoarder of bodies? Who unwraps and sets out twinkies? And Why did Russ take a body downstairs and clear an entire fridge to store it? All these questions and more will be answered on the first feature of our triple feature podcast marathon!
The Slumber Party Massacre Triple Feature is Bombs Away's first completely themed event episodes. Starting with the original slasher classic the boys take on the movie as you know it. Then with the next Episode, we debut our very first Bonus Bomb. Additional content to further immerse you into Corman's Massacre world by doing our first Drinking Game Movie Commentary, THE DRINKING PARTY MASSACRE. Catch the commentary on our very first ever YOUTUBE video of the movie plus commentary. Then we finish the night of terror with Episode 22 - Slumber Party Massacre 2 and see just who's crazier, The Driller Killer or Courtney herself! 
This episode is brought to you by our home at The Frida Cinema. For showtimes, events and donations please visit www.thefridacinema.org
Visit us online at www.facebook.com/bombsawayshow to discuss this episode, make a comment or correction on something we missed or messed or a movie suggestion. 
For all things, Bombs Away visit us at www.bombsawayshow.com