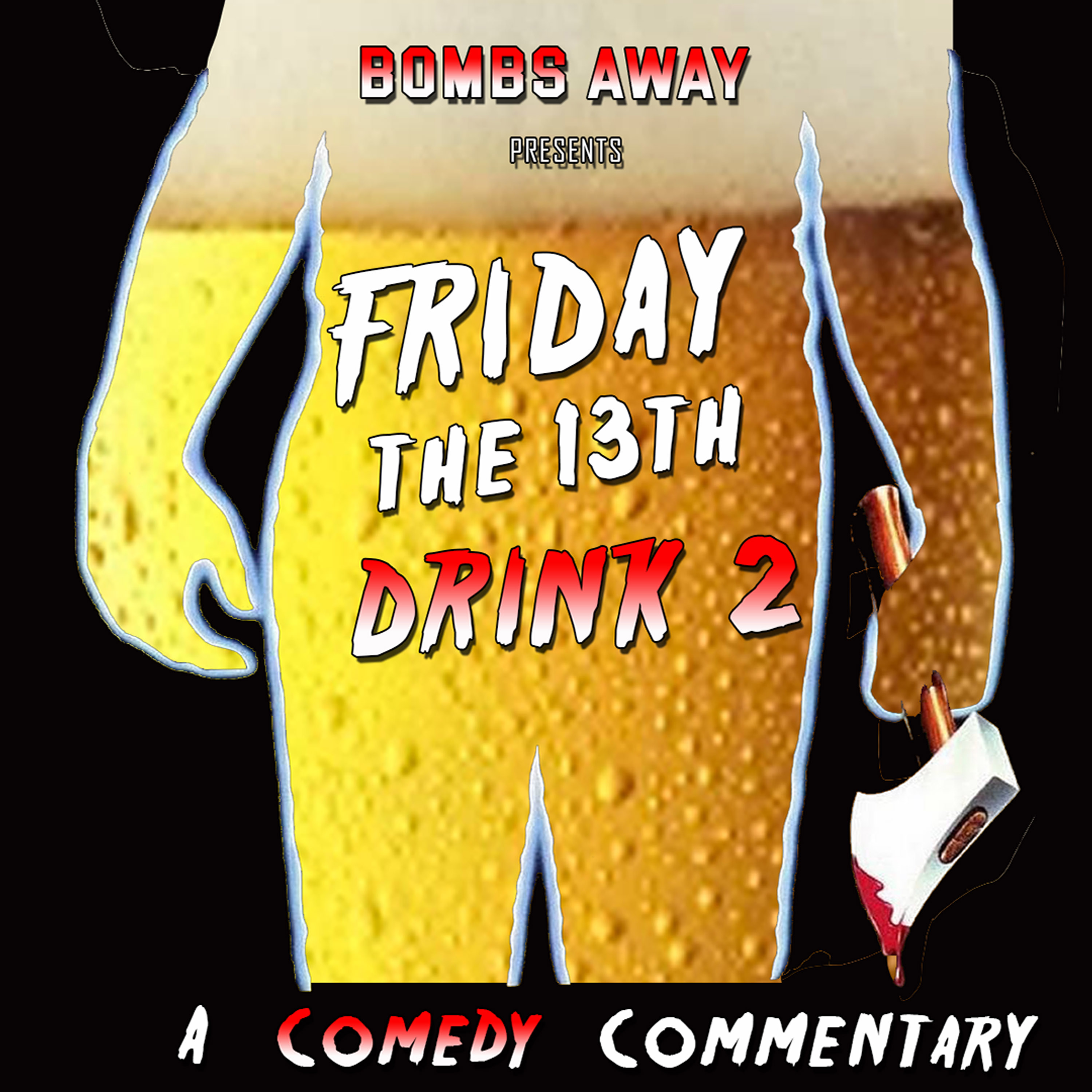 Jonathan and Jarrett are joined by guest Tyler Rowe for our third Bombs Away Drinking Game Movie Commentary. Listen as they take on the movie Friday the 13th Part 2 live as it rolls and plays a drinking game based on the film at the same time. Sync up the movie with this track and play along, or fans of every beat of the movie can listen to us play! The movie starts at 5 minutes into the track!  Full track with movie synced can be found on our youtube!
The Friday the 13th Double Feature is Bombs Away's third time attacking completely themed event episodes. Skipping the original slasher classic the boys take on the sequels to the franchise you know and love now every Friday the 13th. With Bonus Bombs, we provide Additional content to further immerse you into Jason's blood-soaked summer camp getaways by doing our third Drinking Game Movie Commentary, FRIDAY THE 13TH DRINK 2. Rules written by our friends at http://www.drinkingcinema.com. Catch the commentary on our YOUTUBE video of the movie plus commentary.  This episode is brought to you by our home at The Frida Cinema. For showtimes, events and donations please visit www.thefridacinema.org
Visit us online at www.facebook.com/bombsawayshow to discuss this episode, make a comment or correction on something we missed or messed or a movie suggestion. 
For all things, Bombs Away visit us at www.bombsawayshow.com