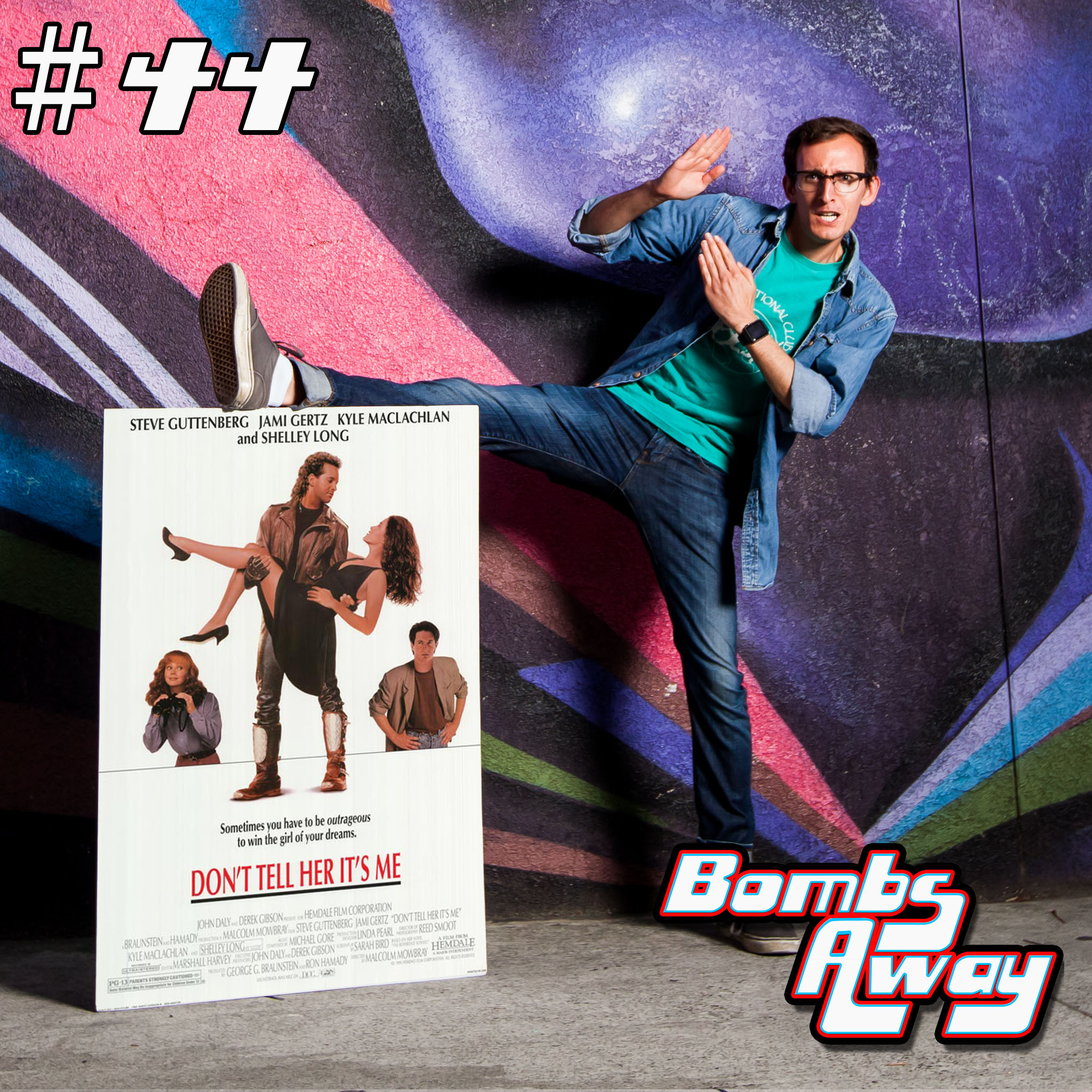 Jonathan and Jarrett think they finally found an actual romance movie to finish Valentine's Month if they could just agree on what this film's actual title is. Is it Don't Tell Her It's Me or is it The Boyfriend School (1990)? The movie stars Shelley Long, Steve Guttenberg, and Jami Gertz and is absolutely rediculous in today's day and age. At what age does a child express interest in eating oil covered bolts and roaches, and Dismantling space heaters? Was Steve Guttenberg a sex symbol or not? And is this entire scenario actually a mild form of rape? Find out the answer to these questions and so much more on this weeks episode.  
This episode is brought to you by our home at The Frida Cinema. For showtimes, events and donations please visit www.thefridacinema.org
Visit us online at www.facebook.com/bombsawayshow to discuss this episode, make a comment or correction on something we missed or messed or a movie suggestion. 
For all things Bombs Away visit us at www.bombsawayshow.com