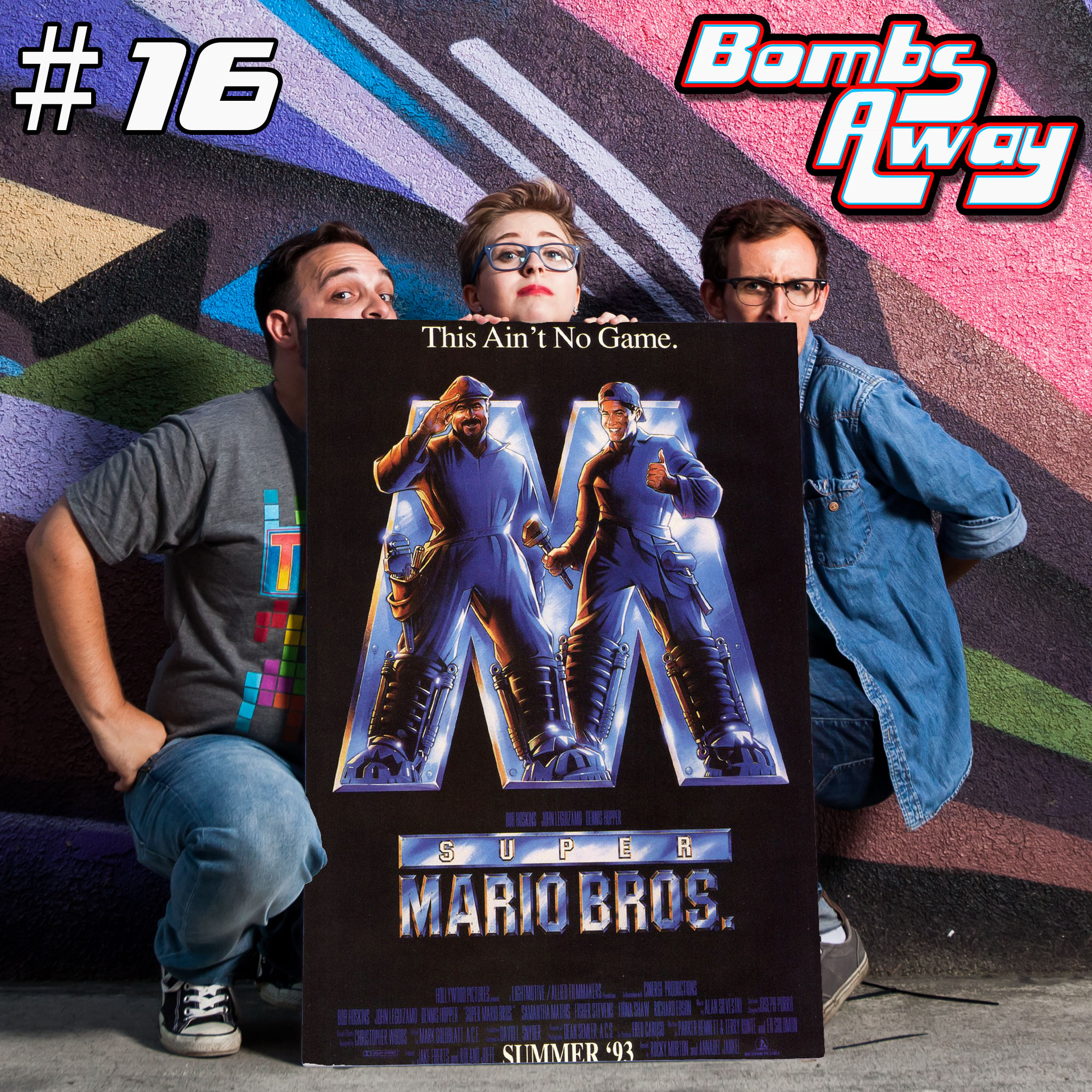 Jonathan, Kallan, and Jarrett are joined by special guest Cody Chavez of Nostalgic Nebula Entertainment. This week they celebrate Nostalgic's Outdoor screening of Super Mario Bros. by doing what they do best. Ripping it to pieces. Who is this movie for? Surely not the people who played the games. How did this many famous people agree to be in this? Why were the Mario's in every costume BUT their actual one? How do dinos evolve and still look like humans? And can the coloring book add more to the plot than the actual movie? Trust us, this one get's deep! 
For all things, Mario Movie visit www.smbmovie.com you won't be disappointed!
You can find more info on Nostalgic Nebula at https://www.facebook.com/nostalgicnebulaentertainment/
This episode is brought to you by our home at The Frida Cinema. For showtimes, events and donations please visit www.thefridacinema.org
Visit us online at www.facebook.com/bombsawayshow to discuss this episode, make a comment or correction on something we missed or messed or a movie suggestion. 
For all things, Bombs Away visit us at www.bombsawayshow.com